Personalien
Wolfgang Müller und Nikolaus Utermöhlen konstruieren die Tödliche Doris (am Leuchttisch), 1983, Foto: Richard Majchrzak /
Wolfgang Müller and Nikolaus Utermöhlen construct The Deadly Doris (on a light table), 1983. Photo: Richard Majchrzak
1979-1991
Nikolaus Utermöhlen studierte von 1980 bis 1987 an der Hochschule der Künste West-Berlin im Bereich Grafik/Visuelle Kommunikation/Experimentelle Filmgestaltung. In der Tödlichen Doris spielte er Bassgitarre, Klarinette und Schifferklavier, experimentierte mit Tonbändern, defekten Kassettenrekordern und präparierten Instrumenten.
/ Niolaus Utermöhlen studied from 1980 till 1987 Grafic design / Visual Communication / Experimental filmproduction at the University of Arts in Berlin. In The Deadly Doris he played bass guitar, clarinet, accordion, and experimented with tapes, damaged tape recorders, and prepared instruments.

Wolfgang Müller zog 1979 von Wolfsburg nach Berlin. Zunächst jobbte er ein Jahr als Kellner und Putzkraft im Schöneberger Café Anderes Ufer. 1980 wurde er an der HdK West-Berlin angenommen. Im gleichen Jahr gründete er mit seinem Mitstudenten Nikolaus Utermöhlen Die Tödliche Doris.
/ Wolfgang Müller moved in 1979 from Wolfsburg to Berlin. First he jobbed as a bartender and cleaner at the pre-queer bar Anderes Ufer and in 1980 he was accepted as a student at the HdK Westberlin. In the same year he founded together with his fellow student Nikolaus Utermöhlen The Deadly Doris.
Tabea Blumenschein studierte seit 1976 an der Bodensee Kunsthochschule. Sie war Model, Modedesignerin, Sängerin, Fotografin, Kostümbildnerin, Zeichnerin, Regisseurin, Schauspielerin. Von 1980 bis 1987 war sie Mitglied der Gruppe.
/ Tabea Blumenschein was a model, fashion designer, singer, photographer, drawer, film director and actress. From 1980 till 1987 she was part of the group.

David Steeves war Künstler, Modell und Gogo-Tänzer. 1981 sprach er für ein Audiotape den deutsch-englischen Text zu "Die Über-Doris". 1984 begleitete er Die Tödliche Doris auf ihr Konzert in Budapest und erfreute das Publikum mit einem Tanz auf der Bühne. 1987 verteilte er Häppchen unter den Zuschauern während die Tödliche Doris auf der documenta 8 in Kassel spielte.
/ David Steeves was a model and a go-go-dancer. In 1981 he did the voice-over of the German-English text of "Die Über-Doris." In 1984 he travelled with The Deadly Doris to Budapest via Prague. In 1987 he distributed the nibbles during the performance of The Deadly Doris at documenta 8 in Kassel.
Gunter Trube war Gebärdensprachperformer und Künstler. 1980 suchte er im Tonstudio die schönsten Basstöne und Bassfrequenzen für die erste LP der Tödlichen Doris aus, während sein Bruder Rolf 1983 für Die Tödliche Doris Schlagzeug im Künstlerhaus Bethanien spielte.
/ Gunter Trube was a sign language performer. In 1980 he selected the most beautiful bass sounds for the first LP of the Deadly Doris. His brother Rolf played the drums for The Deadly Doris in Künstlerhaus Bethanien in 1983.
Matthias Roeingh (Dr. Motte), der Erfinder der Love Parade, stand 1981 zusammen mit Ziggy XY von Der Moderne Man und Helmut Drucker auf der Bühne von SO36 als Fremdverkörperung der Tödlichen Doris. 1982 beteiligte er sich mit einem Beitrag im Buch "Geniale Dilletanten".
/ Matthias Roeingh (Dr. Motte), the founder of the Love Parade, performed in 1981 together with Ziggy XY of Der moderne Man and Helmut Drucker on the stage of SO36 as an embodiement of The Deadly Doris. In 1982 he authored a text for the book on Ingenious Dilletantes [sic!] at Merve Verlag.
Chris Dreier schloss sich drei Monate nach der Gründung der Gruppe an. Mit
Wolfgang Müller
und
Nikolaus Utermöhlen
studierte sie ab 1983 Kunst an der
HdK Berlin
bei Prof.
Wolfgang Ramsbott.
/ Chris Dreier joined the group three months after the foundation. From 1983 onwards, she studied with Wolfgang Müller and Nikolaus Utermöhlen with Prof. Wolfgang Ramsbott at the Hochschule der Künste Berlin.

Dagmar Dimitroff studierte Kunst in Dresden. Sie war die Schlagzeugerin der Tödlichen Doris. Ihr dreijähriger Sohn Oskar spielte 1981 die Hauptrolle als Sid im Tödlichen Doris Film "Das Leben des Sid Vicious".
/ Dagmar Dimitroff studied art in Dresden. She played the drums for The Deadly Doris. Oskar, her three-year old son, played in 1981 the role of Sid in "The Life of Sid Vicious," a film of The Deadly Doris.
Käthe Kruse war Hausbesetzerin und lebte in einer der 172 besetzen Häuser West-Berlins. Sie jobbte in einer Rechtsanwaltspraxis und war Kassenwartin des besetzten Hauses Manteuffelstrasse 40-41 in Kreuzberg. Von 1982 bis 1987 war sie Mitglied der Gruppe.
/ Käthe Kruse was a squatter and lived in one of the 172 squatted houses of Westberlin. She jobbed at a law firm and was the cash custodian of the squat house in Manteuffelstrasse 40-41 in Kreuzberg. From 1982 till 1987 she was part of The Deadly Doris.
Reinhard Wilhelmi war Barkeeper der legendären Oranienbar und arbeitet heute als Barkeeper im Kumpelnest 3000. Wilhelmi trat in Filmen der Tödlichen Doris auf. In "fliegt schnell - laut summend", 1981, tanzt er barfuß und nackt im Schnee. /
Reinhard Wilhelmi was a barkeeper of the legendary Oranienbar and works nowadays as a barkeeper at Kumpelnest 3000. Occasionally, Wilhelmi performed in the films of The Deadly Doris. In 1981 film "fliegt schnell - laut summend" he dances naked in the snow.
Valerie Caris Ruhnke war Performerin und Burlesquetänzerin. Mit Reinhard Wilhelmi tanzte sie 1984 in der Wohnung von Wolfgang Müller auf der Holzleiter zum Stück "Tanz im Quadrat".
/ Valerie Caris Ruhnke was a performer and an erotic dancer. Together with Reinhard Wilhelmi she danced "Tanz im Quadrat" in 1984 on a wooden ladder in the apartment of Wolfgang Müller.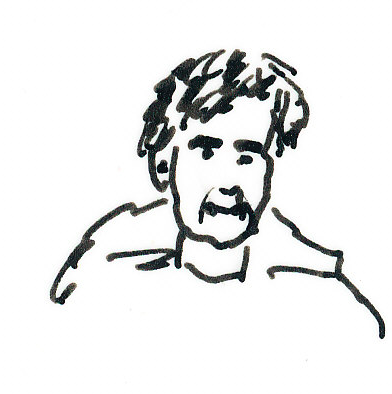 Max Müller, der Bruder von Wolfgang Müller, spielte 1981 für kurze Zeit in der Gruppe. Nach der Idee von Max Müller entstand 1981 der Film "Das Leben des Sid Vicious".
/ Max Müller, the brother of Wolfgang Müller, played in 1981 for a short while in the band. The film "The Life of Sid Vicious" was based on an idea of Max Müller.
Team des Hauses /
House Team
Dr. An Paenhuysen
ist die Leiterin des Hauses.
Seit 2010 kuratierten An Paenhuysen und Wolfgang Müller einige Ausstellungen gemeinsam: "Pause. Valeska Gert" im Hamburger Bahnhof, "Gebärden, Zeichen, Kunst. Gehörlose Kultur/Hörende Kultur" im Kunstraum Kreuzberg/Bethanien und "Chromosom XY" im Barbiche.
Dr. An Paenhuysen is the director of the House. Since 2010 she co-curated together with Wolfgang Müller a few exhibitions: "Pause. Valeska Gert" at Hamburger Bahnhof - Museum of Contemporary Art, "Gesture, Sign, Art. Deaf Culture/Hearing Culture" at Kunstraum Kreuzberg/Bethanien, and "Chromosom XY" at art space Barbiche.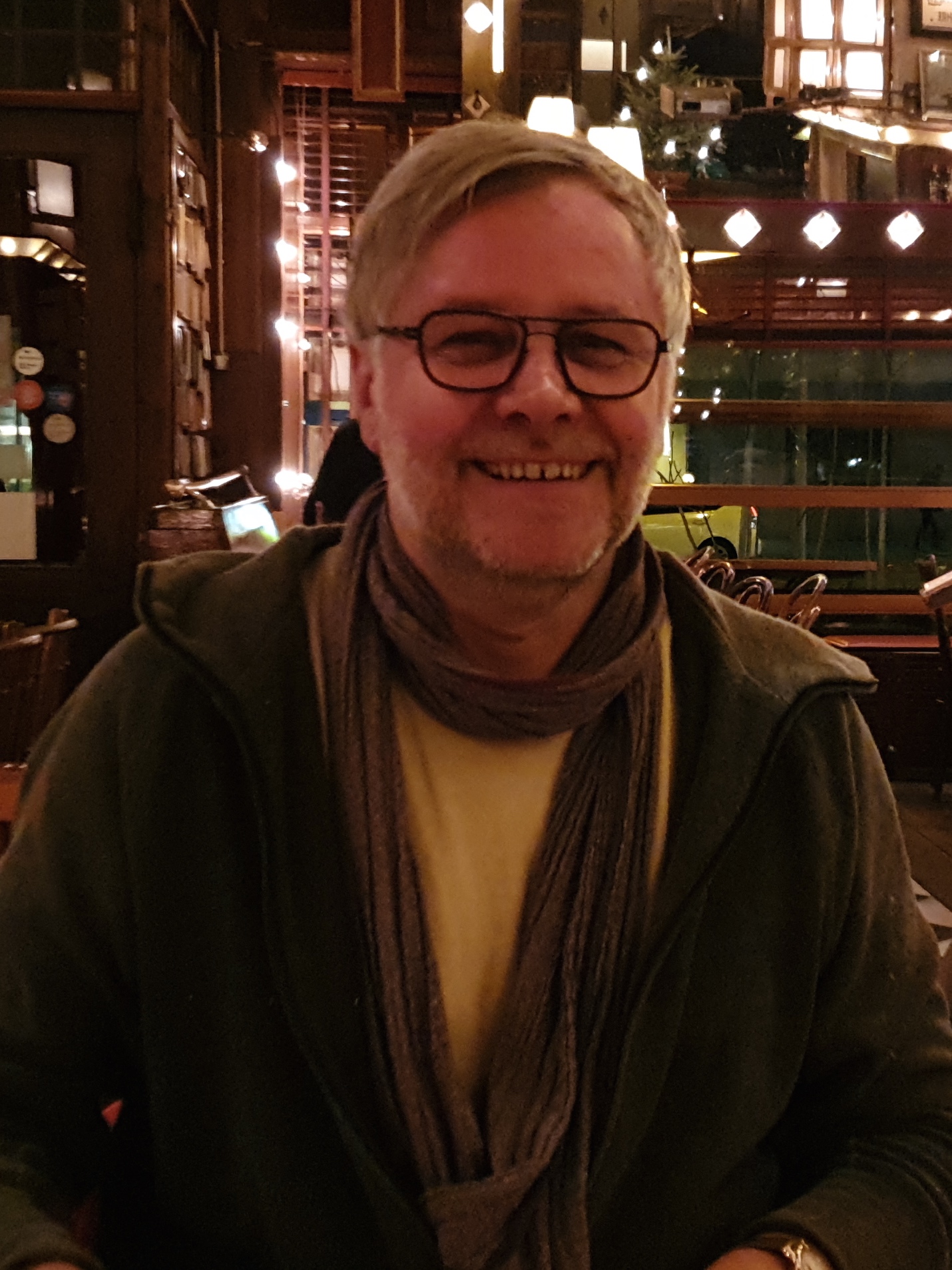 Richard Radzinski studierte Philosophie an der Sorbonne in Paris. Im Jahr 1987 war er dabei als Die Tödliche Doris sich auflöste in Weißwein. Er lernte auch Wolfgang Müller im Kumpelnest 3000 kennen. Richard wohnt zwischen Berlin, Paris und Barcelona.
/ Richard Radzinski studied philosophy at the Sorbonne in Paris. In the year 1987 he witnessed the dissolution of The Deadly Doris into white wine. He also got to know Wolfgang Müller in Kumpelnest 3000. Richard lives in between Berlin, Paris and Barcelona.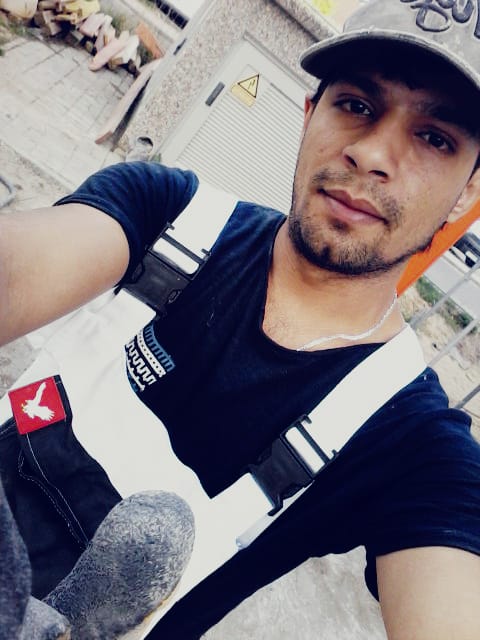 Ahmed Hamad ist Mitarbeiter des Hauses. Er renovierte das Haus und fand beim Aufräumen eine Flasche Wein Die Tödliche Doris mit seinem Jahrgang: 1987. 2015 kam er von Damaskus nach Berlin.

Ahmed Hamad is staff member of the House. He renovated the house and found a bottle of wine of his birthyear while doing so. In 2015, he came from Damascus to Berlin.

Dirk Schünemann (18.8.1975-9.8.2019) hat zur Eröffnung des Hauses Mini-Sandwichs und wunderbare Petit Fours zubereitet, oben mit dem roten Doris-Logo, schichtweise gefüllt mit Schokolade oder rosa Creme. Zu den Eventualitäten vom Haus der Tödlichen Doris wollte er ab und zu als Hauskoch kleine Köstlichkeiten reichen, passend zum Thema. Für Ahmad Hamads "Berliner Fundsachen" am 4. August hatte sich Dirk, als "Hauskoch" bereits etwas ausgedacht: selbstgebackene Berliner, gefüllt mit syrischer Aprikosenmarmelade. Alle seine Freundinnen, seine Freunde und alle, die ihn kennen lernten, werden seine verzaubernde Seele sehr vermissen.